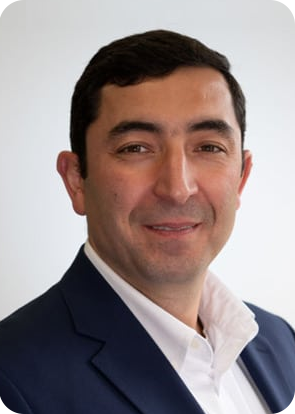 Erkin Atakhanov
Managing Director

Professional Experience
Erkin established PKF Antares since 2010 after his 12 years of experience with Big 4 firm. During his experience, he led the Audits, SOX, M&As and accounting projects for Global banks, International Oil & Gas and Mining Companies in Eastern Europe, Canada and Central Asia.
He obtained a Master's degree in International Finance and Accounting from the University of Glasgow, UK. He is also a CPA of New Hampshire state (USA) and CPA of Canada.
Erkin is a board member of a few Non-Profit organizations in Canada.
Currently, Erkin is a contracted CFO for a few mid-market operating in Canada and Internationally.
With his CFO role, he led a few major initiatives in his client including:
Business transformation;
ERP implementation;
Acquisition and modelling;
Management reporting and development KPIs;
Recruitment and training;
Investor relations;
Negotiation financing with banks (debt) and investors (equity);
Tax restructuring;
Annual budgets and reporting procedures.
Professional Qualifications
Return to directory